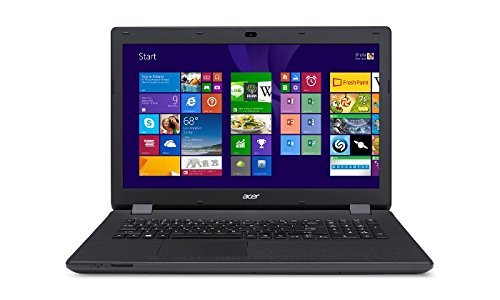 We got the original Destiny Baby a #computer this Christmas! It represents a milestone. When we first started this site, Destiny Baby was a bouncy #toddler and we used the site to document our journey as new parents looking for resources on early #learning, the best educational #toys, and other tips to help him grow up to fulfill his destiny (hence, the site name!) Now, he's 9 year's old and has become a high-achieving 4th grader, full of interests and hobbies so it was definitely time for a computer. He already knows his way around an iPad (since Mommy got the iPad 2!). But, as good a learning tool and a fun tool as tablets are, there are limits. So, we decided to get him a #desktop computer.
In school, the teacher is starting to ask for typed assignments and he is encouraged to research things online. Unbelievably, computers are still not integrated into the daily classroom routine. In fact, the only time computers are really a focus is during standardized testing time (Leave No Child Behind Without a Standardized Test So We can Get our Funding…don't get me started on California schools!) Yes, there are after school programs where kids can learn how to code (which he signed up for and loved) and one day a week where they gather around in the classroom to see something demonstrated on the computer, but given how important computers and the internet are to modern life, it's SO not enough.
The good thing is that the prices for desktops have plummeted. Computers are at an all time high in terms of their power and price, and all of it now comes in pretty sleek packaging. The desktop computer we got our son is all in one Acer Aspire with a 21.5 inch screen (see a picture of it on his desk below). Remember when "all in one computers" used to be the sole domain of Apple's iMac? No longer! It's a nice size for a small desk and there is no tower to take up precious space in a crowded boys room. Really cool. The monitor is nice and bright and I'm not totally hating Windows 10 (I've been personally reluctant to make the switch to a new operating system, being a happy Windows 7 computer user and comfortable with the interface. Maybe I'll finally click the pesky upgrade prompt on my laptop computer!
Anyway, our soon to be tween was SO stoked and excited to get his new computer for Christmas, more excited than I've seen him in a long time, which is saying something, as he is a very happy go lucky child! We quickly had to set some rules, though, as he knows all about Netflix and computer games from the iPad and there was no way we were about to turn his new computer into an on demand television center in his bedroom. So, we asked him to come up with a lesson plan for how he would divide his computer time between learning and fun. This evolved into a computer #curriculum, featuring a daily lesson plan and computer time log (which I share below).
So, how did we come up with this idea for an online curriculum for a 4th grader? I asked him to think about all the things he could learn about using the computer and make a list. I wanted him to take the lead in developing his lesson plans so that when we say it's learning time, it's something he has a vested interest in. Plus, the list was important so that he wouldn't sit and stare at the screen trying to figure out what he should be doing that would count as a learning activity. When it's time to turn off Netflix, he can pull out his list and choose an activity. We put the power of his schedule in his hands, in an effort to make learning on the computer more fun and more his idea instead of activities that we are imposing as his parents, which would diminish some of the joy of having his own computer.
Below are the list of things he came up with on his initial brainstorming. I then added some more topics to his "curriculum."
Destiny Baby's list of learning time activities:
Mommy's list of learning time activities:
We talked about the categories and combined the lists together. These represent the curriculum, or categories of learning areas he can engage in during his computer time. I then researched the best websites under each topic and bookmarked them in his web browser so that he could easily find a vetted (by other parents and ultimately, by us) site associated with each activity. These include sides like Khan Academy for math, NASA and Space.com for astronomy, Wikipedia, and more (keep scrolling for the full list of sites and links to each).
All the sites are free and don't require opt-ins. They may show ads though, so you might want to install an ad blocker like Ad blocker plus and other parental control software to make sure your own destiny baby doesn't wander to inappropriate sites or get their computer accidentally infected with adware or malware from clicking the wrong thing!
We also agreed that he would track his learning time with a daily log (just like he maintains a daily reading log for school). One day each week we review his activities over the week and talk about what he learned and make suggestions for how he might spend more of his time the next week. A screenshot of the log template is below. Below that are all the sites we bookmarked.
Download the html files of the links below and the computer log template for free!
Want to be able to just push button import into your child's web browser all the sites we spent hours researching? See below for details on how to get the list, importable bookmarks/favorites file and Word version of the computer log for free!.
Screen shot of log
So here are the list of websites we found for each category above. We'll keep updating this page as we find other or better resources. All are free, come highly recommended by other parents, and seemed fun to our son and to us. If you have other favorite sites that you regularly frequent under these categories (math, spelling, art, geography, etc.) we'd love to hear about them in the comments below!
Websites to Bookmark under each area of the Curriculum
Would you like free access to the computer log template (Word file), htm files so you can do a one-click import all of the sites above into your Internet Explorer Favorites, or Firefox/Safari bookmarks? (along with instructions on how to do so)? Share this post and get instant access for free! Just for spreading the word and helping other parents you know who are looking for good #online learning resources for their kids, I will give you get instant access to this computer "curriculum" absolutely free!
We are so excited that Destiny Baby now has his own computer. We'd love to hear about your own experiences with having a computer in the home and creating structured learning time at home using the computer as a tool. What do you think of our curriculum and list of sites? Let us know in the comments below!
Until next time!
Ava
If you liked this post, you might also like the following articles: